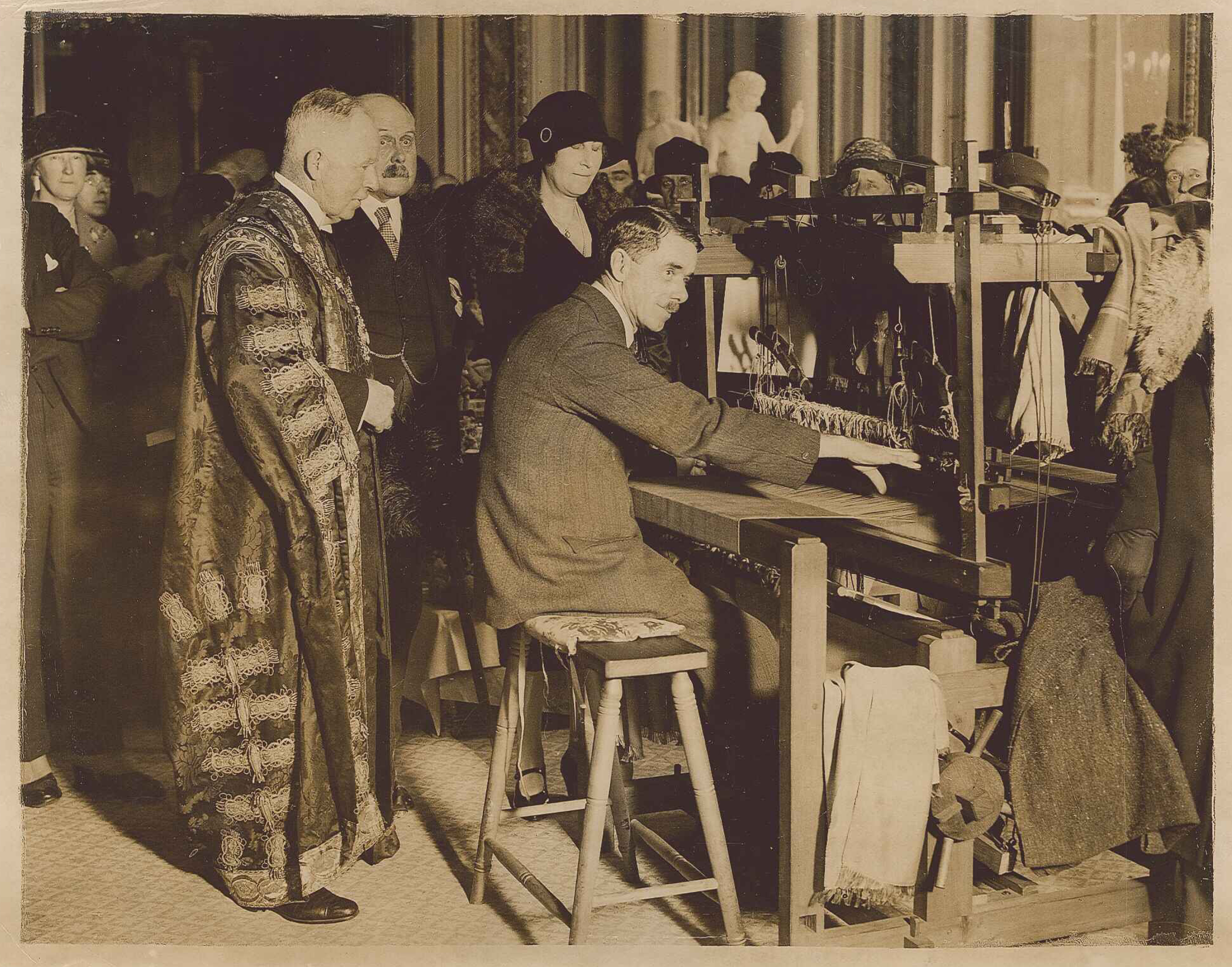 A loom taken apart in 1927Â  is available from the Drapers Hall in The City of London. The loom is in pieces and is regarded as a fire hazard as it is wooden, so needs to find a new home.
The loom  is in need of a good wipe down and needs to be reassembled, so there are no  details of its width or general dimensions. There is slight rust on the warp shafts at front and rear, but appears to be complete but however, apparently there are no heald frames.
The photo shows the last (and possibly only) time it was used, so can give some indication of size.
The loom is available free of charge to anybody who can provide a good home for the cost and effort of collection in a van. First come first served.
Please contact Professor Julian Ellis julian.ellis@ellisdev.co.uk