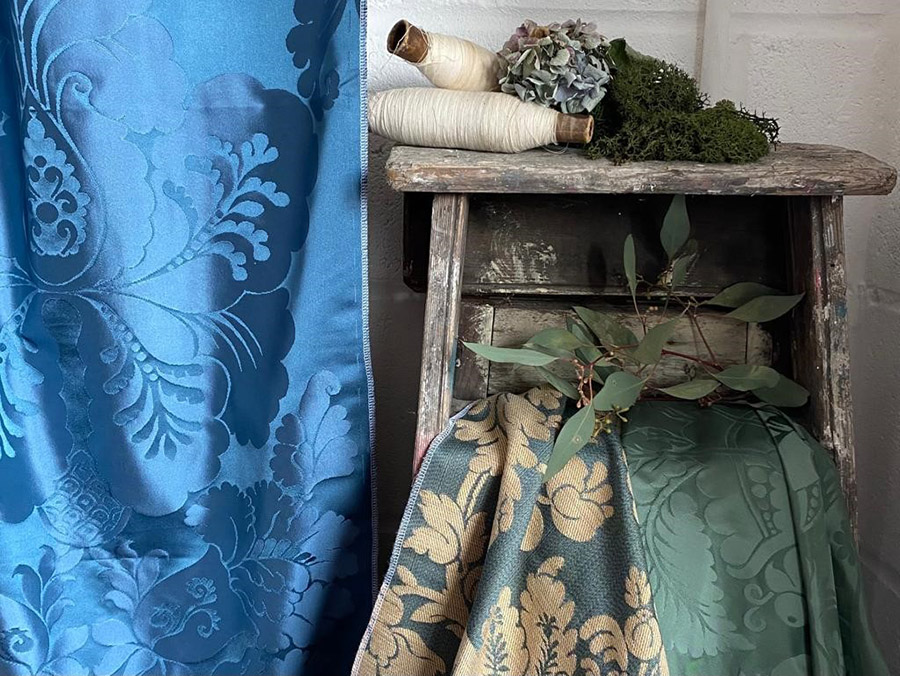 Humphries Weaving are searching for an Account Manager to join them to:
– Project manage the fabric design development process with their clients.
– Be part of an ambitious and established team with a rich heritage spanning 50 years.
– Share their pride in delivering nationally and internationally renowned fabrics for prestigious decorative schemes      and historic restorations.
– Be part of a supportive working environment with a real emphasis on shared values, a competitive salary and           benefits, including an excellent pension and profit share scheme.
Humphries Weaving are looking for the following qualities:
– A lively, motivated,self-starter who has a passion for creating and delivering beautiful fabrics.
– Someone who enjoys nurturing exceptional relationships with distinguished clients.
– Organised and energised by managing numerous concepts and projects concurrently from inception, through   development and manufacturing to delivery.
– A sensitivity to colour, texture and an appreciation of contemporary creative design and historic decorative arts.
– Aptitude of a good team player, providing positive contributions to the team and supporting others.
– Someone who proactively considers innovation and improvement activity as part of their daily approach
The role
– This is a creatively driven role, generating inspirational fabrics from client briefs; through design decisions, yarns combinations, sophisticated colouring and inspiring presentation of developments.
– Whether contemporary or historic recreation, understanding the project scope and context, to make appropriate   recommendations and guide the client through the development and decision-making process.
– Ability to create and implement an active development plan to maximise market and geographical opportunities   and promote their capabilities.
– Contribute towards team ambitions around marketing, sustainability and innovation.
– Engagement with a variety of teams, including graphic and technical design, supply chain, dyehouse, operations,   production and administration.
– Representing Humphries Weaving within the market, at industry events and networking opportunities. Continue reading →